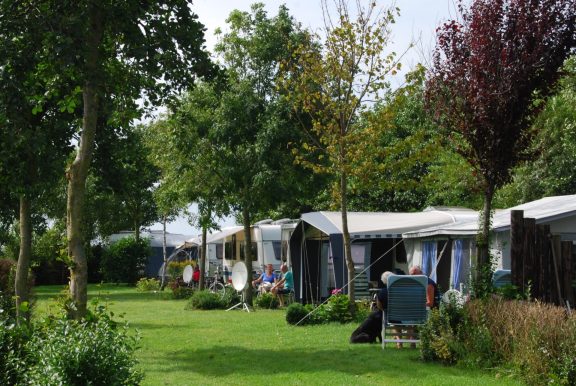 House rules
The following house rules apply at Minicamping Duinhoeve.
Car-free
Our campsite is car-free. Only when installing and/or dismantling your camping equipment is it permitted to enter the site by car. Outside these times, for reasons of peace, safety and preservation of our grounds, it is not allowed to enter the camping grounds by car.
During your stay, you can park your car in the car park designated by us. We urge you to drive at walking pace throughout our yard.
Dogs
Dogs are allowed. There is a maximum number of 2 dogs on a camping pitch. The price per dog is € 0.75 per night. Dogs must be kept on a lead at all times, or kept within a fence on their own pitch. They must be kept on a leash on the campsite, not loose. Of course, owners are responsible for cleaning up their dog's faeces. All these arrangements also apply to visitors.
Toilet block
It is forbidden to throw anything other than toilet paper into the toilet. Also no sanitary wipes (damp toilet paper). In case of blockages, you will pay all charges and can leave. After using the washing facility, shower, toilet or washing-up area, these must be left clean and tidy.
Plastic cloth and mats and etc. are not allowed on the grass.
We would like every guest to have a green lawn in front of the pitch, which is why plastic rugs, root cloths and ground sheets are not allowed in the awnings and tents. We have noticed that the aforementioned cloths completely destroy the grass and we do not want that. Therefore, only tent carpets are allowed on our green camping pitches.
Not occupying a pitch without permission
No pitch may be occupied without the owner's permission. If you do so, you will be charged 15 euros and can leave the site immediately. Also, if you put up a small tent without permission, you can take it down immediately.